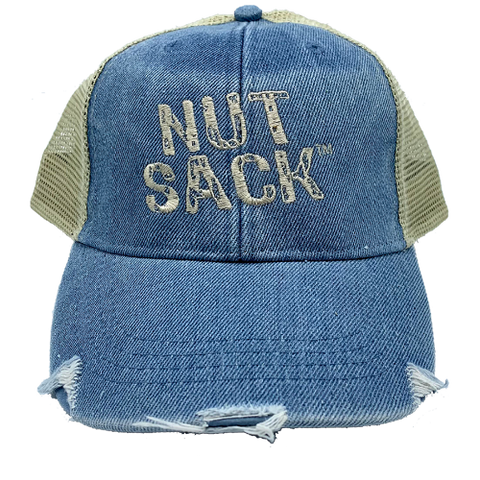 Denim NUTSACK Snapback Hat
This snapback hat has distressed denim front panels & visor with a tan mesh back and a curved visor so it can be worn anywhere from Nordstrom to Walmart. 
The large NUTSACK logo on the front of this hat lets everyone know you mean business. Maybe not serious business, but business none the less.