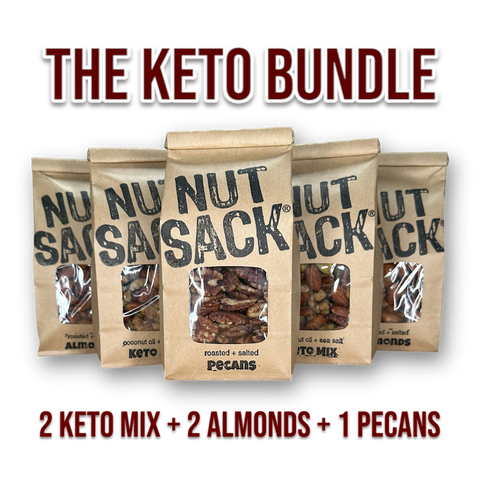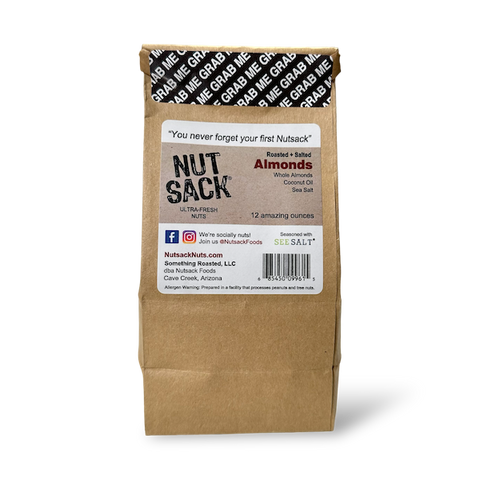 The Keto Bundle
Looking for the ultimate low-carb snacking solution? 😋
Introducing the Keto Bundle - packed with five amazing Nutsacks that offer all the delicious flavors and essential nutrients you crave, while maintaining your low-carb lifestyle.
Grab The Keto Bundle – the perfect low-carb, high-fat snacking choice for those on a ketogenic diet or anyone looking to cut their carb intake and replace it with healthy fats & protein.

Here's what comes in this fun & healthy bundle:
2 x 12oz Keto Mix
2 x 12oz Roasted Salted Almonds
1 x 12oz Roasted Salted Pecans
What sets our nuts apart? We roast them with 100% pure coconut oil, which not only enhances their natural taste but also provides a healthier fat option. Then we sprinkle them with just the right amount of French sea salt from our friends at SEE SALT® for the perfect balance of flavor.
Don't let your low-carb journey be dull - treat yourself to our Keto Bundle today!
Allergy Information: We don't roast or sell peanuts, but we do roast our nuts in a facility that sometimes processes peanuts and other tree nuts.