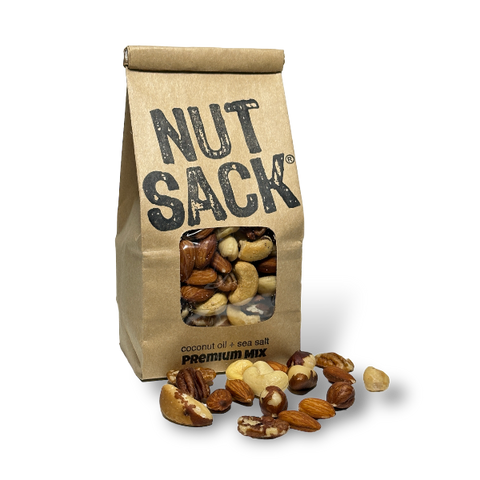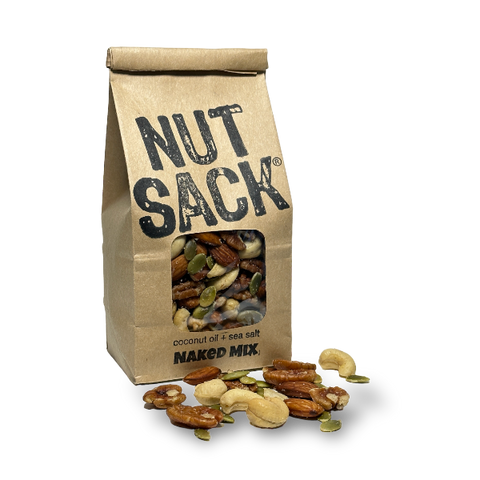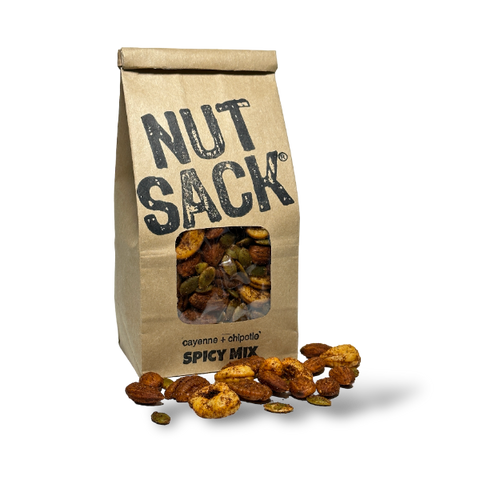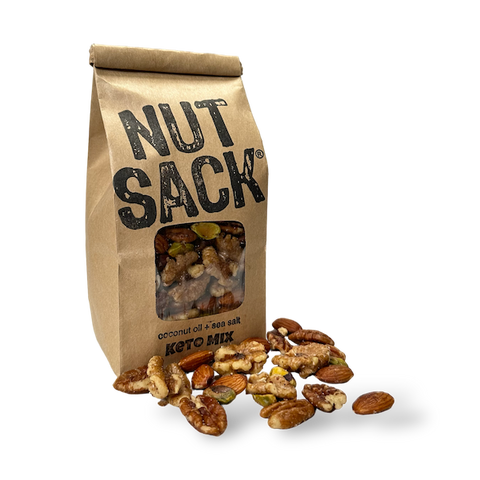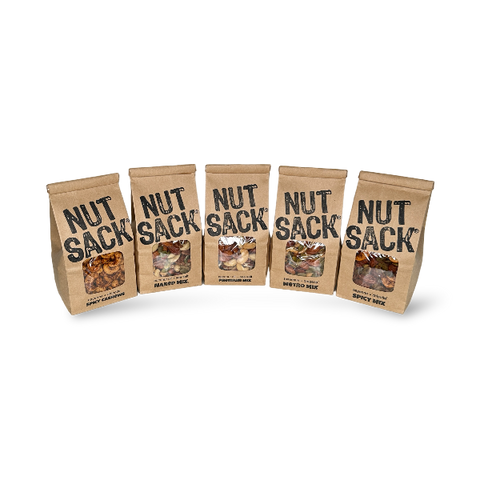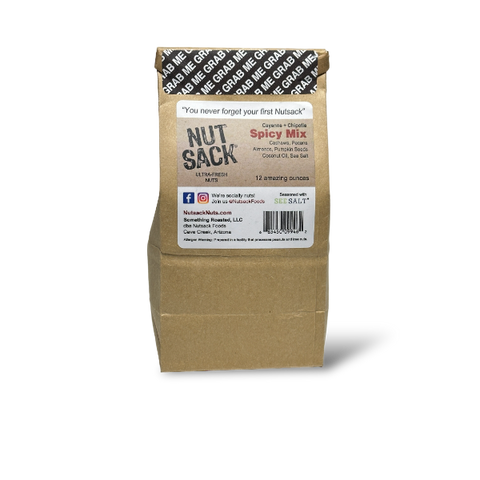 The Mixes Bundle
Experience The Mixes Bundle - 5 delicious and nutritious snack mixes packed with fresh roasted nuts. Satisfy cravings with mouth-watering flavors and essential nutrients. Perfect for hungry snackers!
Enjoy FREE SHIPPING on all pre-made Bundles!
Are you on the hunt for the perfect snacking solution?
Look no further than The Mixes Bundle! With all five of our roasted nut mixes included, you'll have a delicious and healthy snack option for any craving.
The Mixes Bundle includes our popular Premium Mix, Naked Mix, Metro Mix, Spicy Mix, and Keto Mix Nutsacks. No matter what your taste preferences are, you'll find something to love in this bundle.
What sets our mixes apart? We roast them with 100% pure coconut oil, which not only enhances their natural taste but also provides a healthier fat option. Then we sprinkle them with just the right amount of French sea salt from our friends at SEE SALT® for the perfect balance of flavor.
Always on the go? With our convenient and resealable packaging, you can take your Nutsacks on the go and never be without a delicious snack option. Whether you're on a road trip, at your desk, or simply lounging at home, The Mixes Bundle is the ultimate snacking solution.
Grab one today and see why Nutsack Nuts are the go-to snacks for nut lovers everywhere.
Allergy Information: We don't roast or sell peanuts, but we do roast our nuts in a facility that sometimes processes peanuts and other tree nuts.