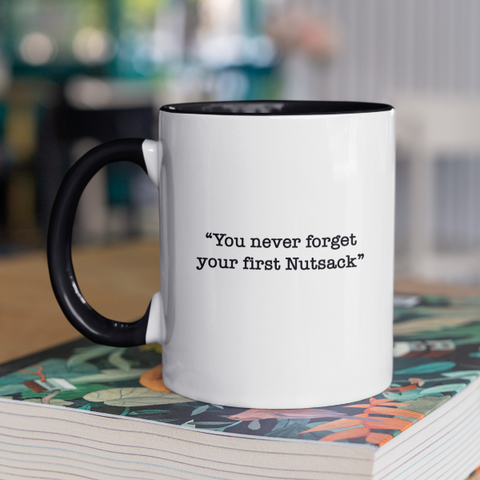 NUTSACK Cup - Two-Tone
Be the envy of all your friends with the Two-Tone NUTSACK Cup! With a large NUTSACK stamp on one side and the slogan "You never forget your first Nutsack" on the other, this cup is a powerful reminder of the joys that come from taking life by the sack. So why wait? Dare to be different and make the bold move - grab your own NUTSACK Cup today!

BONUS: Every Nutsack Cup comes loaded with freshly roasted nuts.